March 5, 2001 - Glitter Films #14
Program - a Peripheral Produce north american film tour: the short films and projector performances of Matt McCormick and Johnne Eschleman
Portlandıs MATT MCCORMICK and JOHNNE ESCHLEMAN pack up the van and hit the road to show movies and see some sights. Matt's films combine found and original sounds and images to fashion abstract and witty observations of contemporary culture. Johnne (aka the distance formula and/or the traveling cinema) deconstructs thrift store home movies one frame at a time and rebuilds them into moody time-based performed installations. Both will be collaborating on new, site-specific pieces that will be unique to each screening event
Matt McCormick is a 29-year-old filmmaker who combines original and found footage into short, poignant collages. His film "The Subconscious Art of Graffiti Removal", an experimental documentary, is a keen observation of how the process of destroying one art unwittingly creates another, and was an official selection of the 2002 Sundance Film Festival. "The Vyrotonin Decision," is a found footage disaster spoof that was awarded the Best Experimental Film at both the New York and Chicago Underground Film Festivals. Other films of Mattıs which have been receiving attention include "Sincerely, Joe P Bear"- a sad love-letter from a heartbroken polar bear which screened at the Rotterdam International Film Festival, and the his brand new abstract short "Going to the Ocean" which just which just premiered at the New York Film Festival at the Lincoln Center in October of 2001.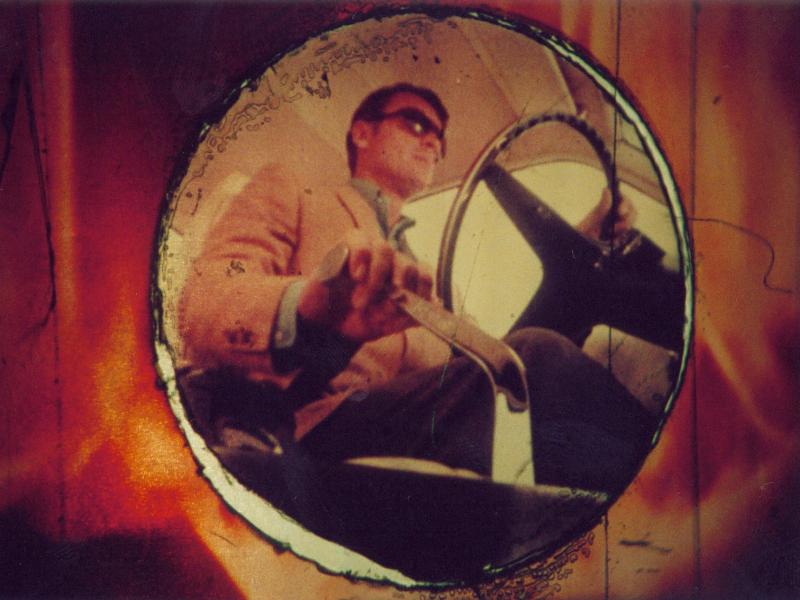 Johnne Eschleman is a mobile experiment in spontaneous cinema. Often joined by fellow musicians and artists, Johnne projects hand-made films while performing a live soundtrack, creating an ever-changing and intimate viewing experience. He recently toured the US with his performance-installation piece The Traveling Cinema, and has presented his work at the Chicago Contemporary Art Museum, PS 1 in New York, the Portland Institute of Contemporary Art, and many other prestigious venues around the country. His recent film "The Read Letters" is a movie in which two 16mm projecotrs roll simultaniously, projecting images side by side of bleached found footage and text which has been hand scratched directly into each frame of the film. Johnne accompanies the images with a soundtrack he is perferming live using electronic keyboards and a xylophone.
Both artists are founding members of Peripheral Produce, a Portland based film collective that has gained international attention for its guerilla style screening events and videotape distribution projects.
---
Statement of Vision * Links * Main Index * E-mail